Opens onto the garden
At the back of the hotel, overlooking the garden, is a small apartment with two bedrooms with en suite bathrooms, a veranda converted into living / dining area and a small kitchen.
The apartment is available for weekly rentals (7 days) and is at ground level. Sun loungers are available for those who wish to make the most of the Provencale style garden.
Prices for the Apartment
Our rooms are not accessible for disabled people
The garden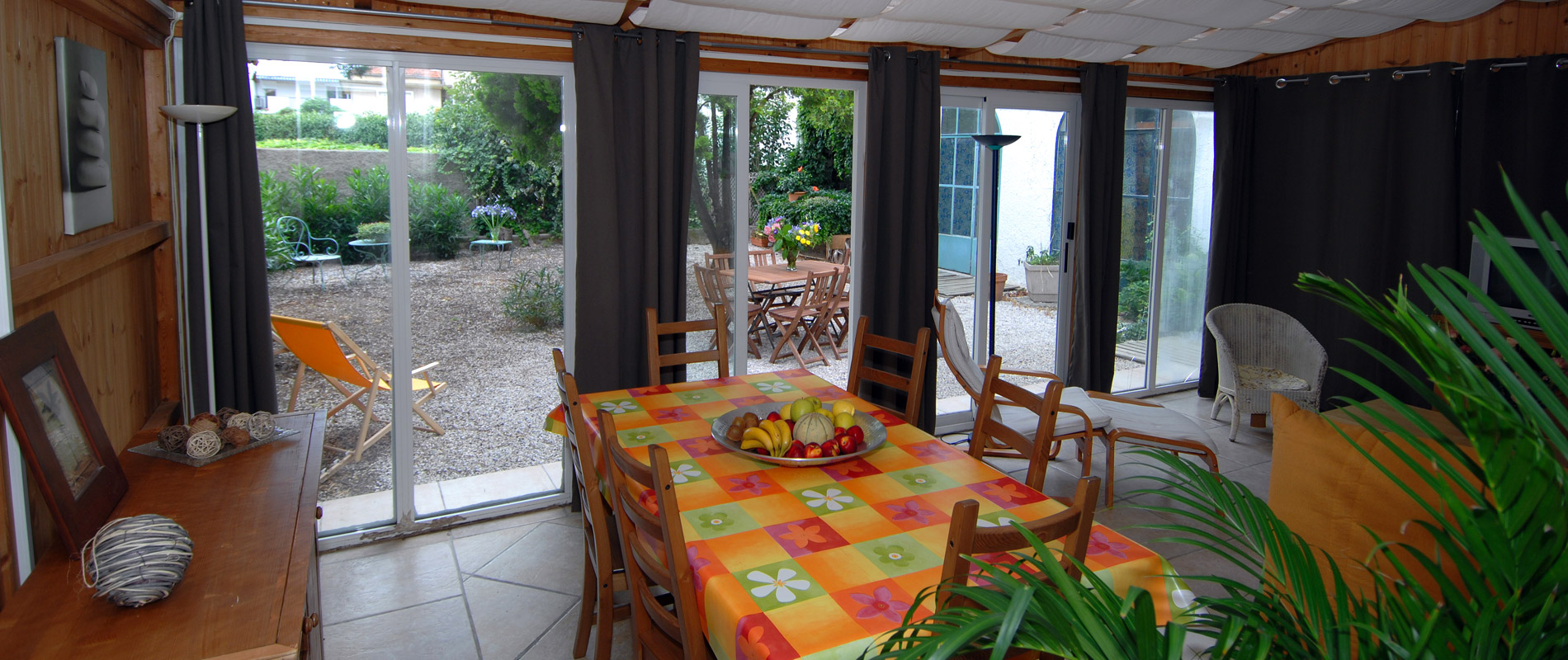 The veranda converted into a living / dining area.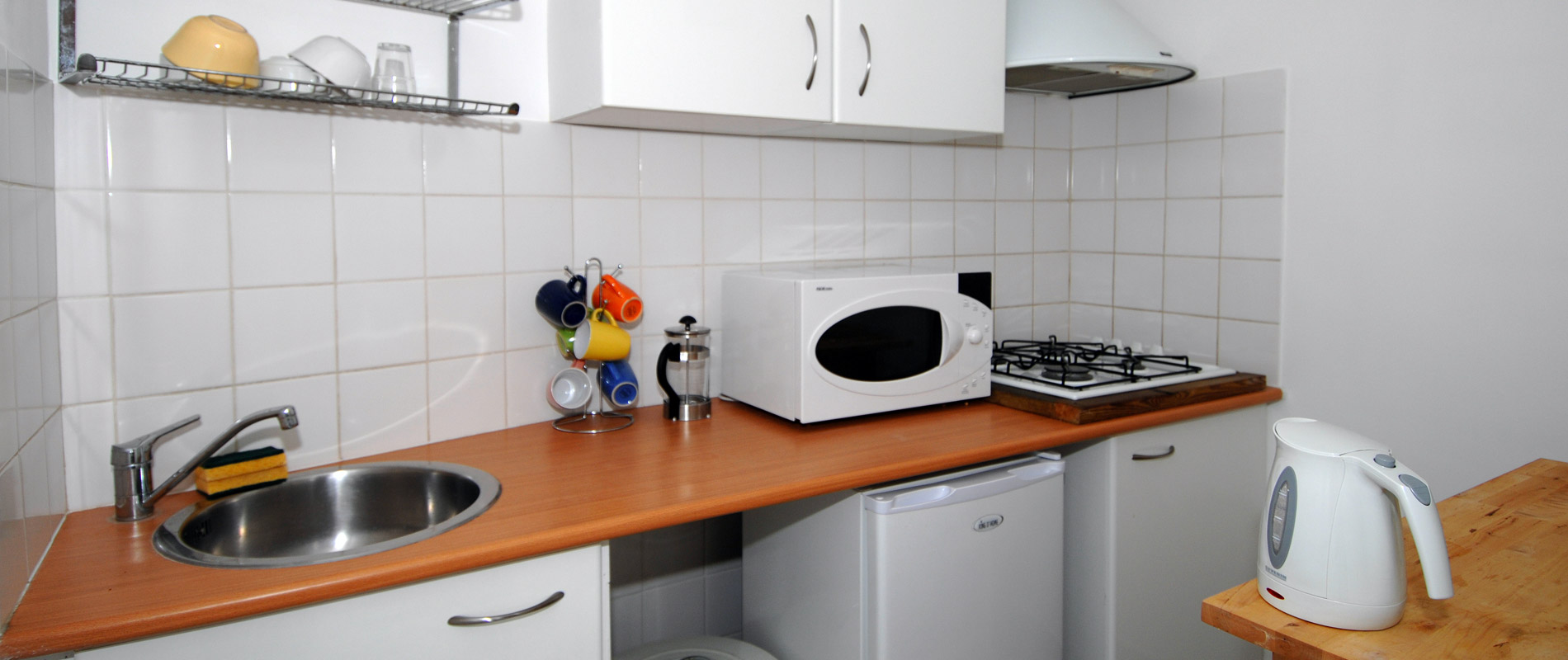 The kitchen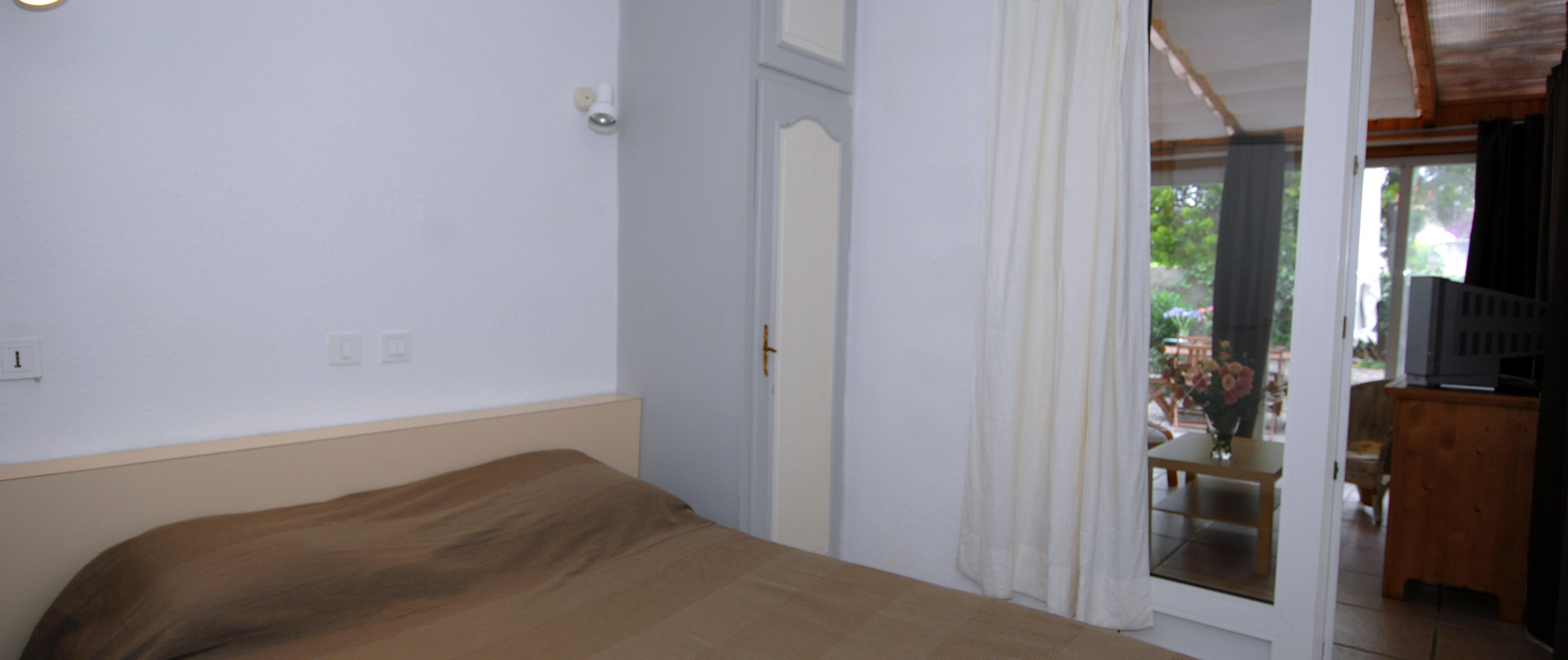 The bedroom